User Stories from the Herefordshire WikiMe pilot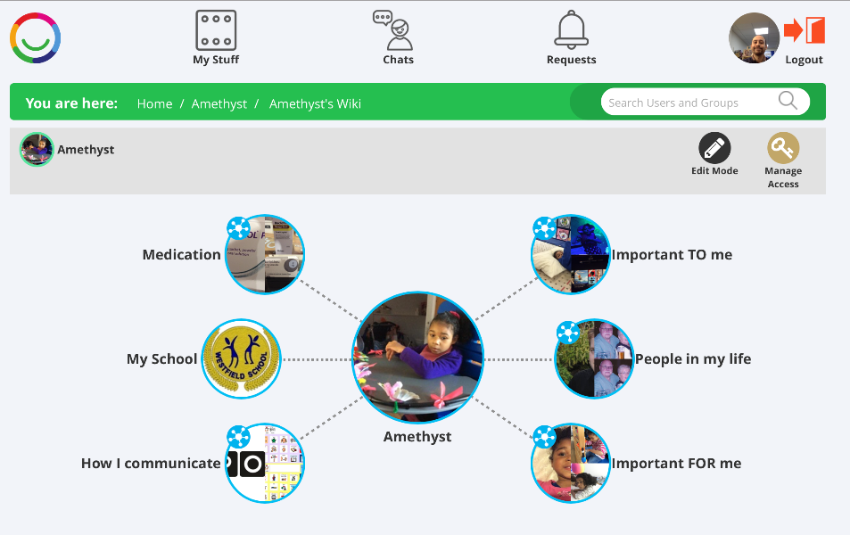 WikiMe is a hybrid software platform developed by MULTI-ME and RIX MEDIA that adds the RIX Wiki self-advocacy tool to the MultiMe dashboard. WikiMe is currently being piloted in a number of local authorities and settings including Herefordshire and Oxfordshire.
In these videos Elspeth Dixon talks about how she has used WikiMe with her son with disabilities and his Circle of Support as well as in her role as Integrated Pathway Development Manager for Hereford County Council.
Other parents from Herefordshire talk about their experience of using WikiMe with their child's Circle.