MultiMe working with Oxford Family Support Network to deliver training for families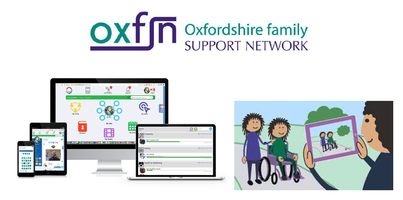 OxFSN are pleased to be working in partnership with MultiMe on this exciting new course, funded by The Rix-Thompson-Rothenberg Foundation.
This 5 session course is for family carers of people with learning disabilities, children or adults. By the end of the course you will have started to develop and build a live and digital Person Centred Plan that can be accessed anywhere. This will enable individuals, their families and professionals to work together using a single, cloud-based platform. Helping people build stronger Circles of Support and connecting them better to their communities.
The course comes with a free licence for the WikiMe software for one year. It also includes some ongoing one-to-one support will also be available to get you started and for troubleshooting.
Click here to download the course flyer