Flintshire Multi Me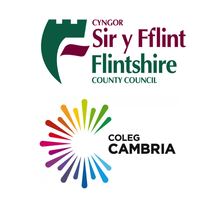 We are excited to announce that we are working with Flintshire County Council and Coleg Cambria to bring Multi Me to Flintshire.
Workshops for people with learning disabilities and thier carers will be starting at the college next week. For more information and to register your interest in this free training click here
"I was looking for ways to enable people to take part more fully in their own lives and for us as a community service to be more flexible, inclusive and person centred. I came across the Multi Me site and saw its potential to assist people to be creative, have a voice and take control within a secure community network. For Flintshire's Community Learning Disability Team it gives us scope to transform our practice in a co-productive way - in particular I am interested in exploring the way Multi Me can assist in goal planning and further develop true person centred reviews."
Angela J Wilson, Team Manager, Disability Services
"We are very excited to be supporting the 'Multi Me' trial at Coleg Cambria - Northop. I'm confident that our students will find this social network system fun, safe and easy to use. We're also pleased to be working with Multi Me and Flintshire County Council to host the trial for users in the local community."
Paul Raven - Deputy Director Independent Living Skills, Coleg Cambria-Northop
click here to join the Flintshire Multi Me Community